When you go out to sea, bring the right weapons.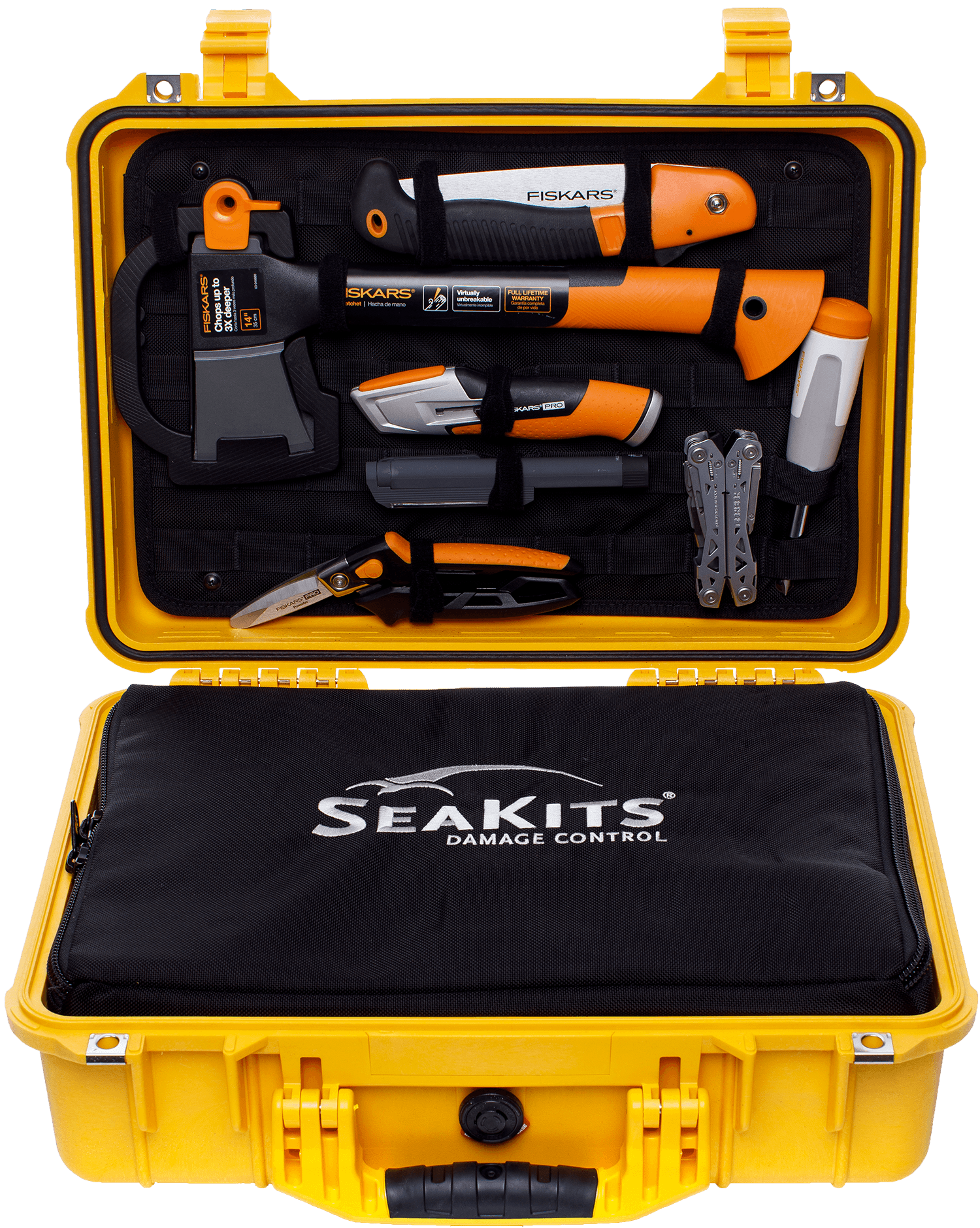 OFFSHORE EMERGENCY DAMAGE CONTROL AND REPAIR KIT
Don't let offshore emergencies turn into disasters. Out there, you are the emergency response team. Be prepared to save your boat. Seakits Expedition gives you the tools to fight the battle.

Trusted for over 40 years by the US Military and made in the USA, the Pelican™ Protector Case is designed to survive in the harshest environments on earth. From the extreme forces of the ocean to the heat of battle, the Protector Case prevails.
A rough wave, lightning strike, broken rudder post, you name it, it can happen. Having the right tools, at the right place, at the right time could save your life.
Preparation leads to confidence. Seakits Essentials will prepare you for emergencies at sea so you can take on the challenge with confidence.
Seakits protects you, your family, crew, passengers and boat from unforeseen emergencies or maintenance failures. Don't leave the dock without it.
When water is flooding your boat or a gas line is leaking, you have to move fast. Seakits Expedition arms you with the right tools and products so you can act immediately.
Be prepared for the unexpected so you can make your trip back home a safe and comfortable journey.
JOIN • SHARE YOUR STORIES • WIN
Sign up for Seakits product news and exclusive promotions.